My Dear Tolkien....
Meredith alerted me to the fact that TODAY is J.R.R. Tolkien's Birthday!!!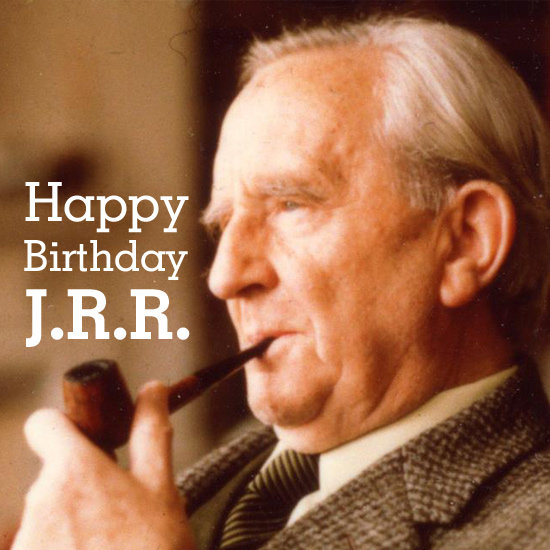 Hurrah for dear Tollers!... What this world would be with out Middle Earth and his great works, I don't know. But it would be a duller place for sure. (I don't think duller is a word, but I just made it up. ) I haven't read much of his work, but I have read The Hobbit, and most of the Lord of the Rings, so I have sampled it. It's lovely, it really is. The Hobbit is one of the best books I've read, and the Lord of the Rings movies are some of the greatest.
There's this one bit in The Two Tower's movie... That I absolutely love, and that brings tears to my eyes every time I see it. What Sam says in my mind sums up the true meaning and purpose of stories. His little speech shows how powerful and beautiful stories can be, and ugh.. I don't know how to describe how wonderfully, sorrowfully perfect this scene is. Watch it for yourself, and maybe you'll feel the same way.
"There's some good left in this world, and it's worth fighting for."